c1868-1871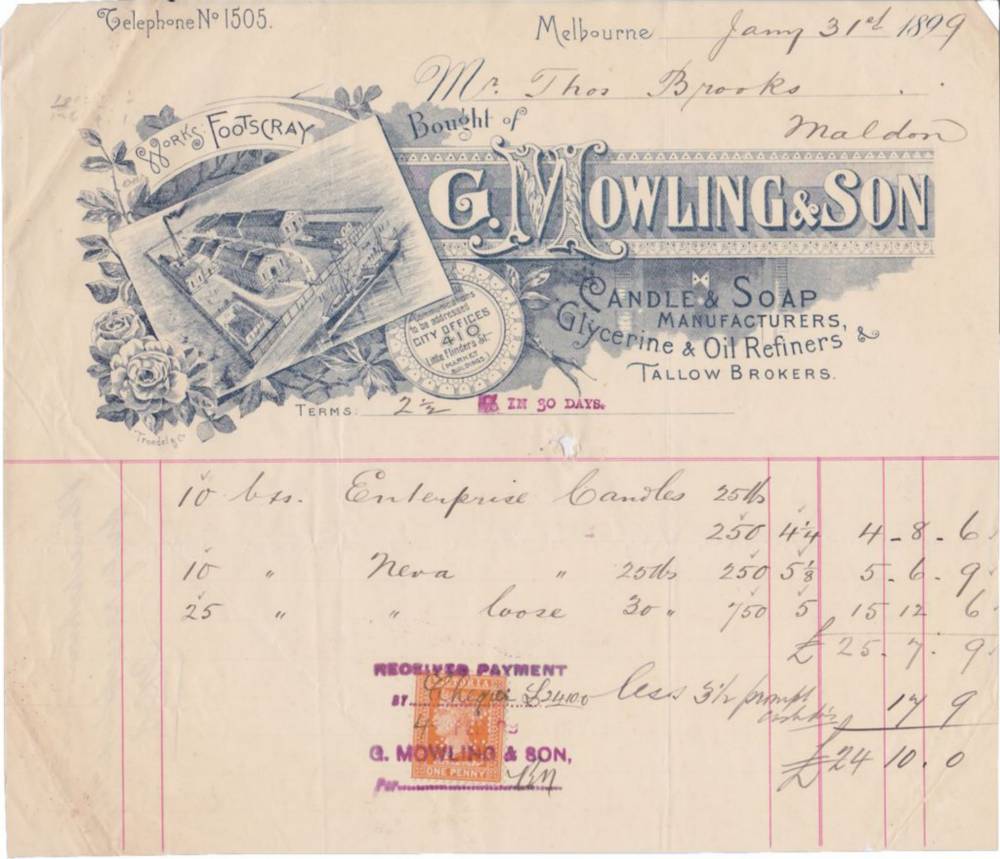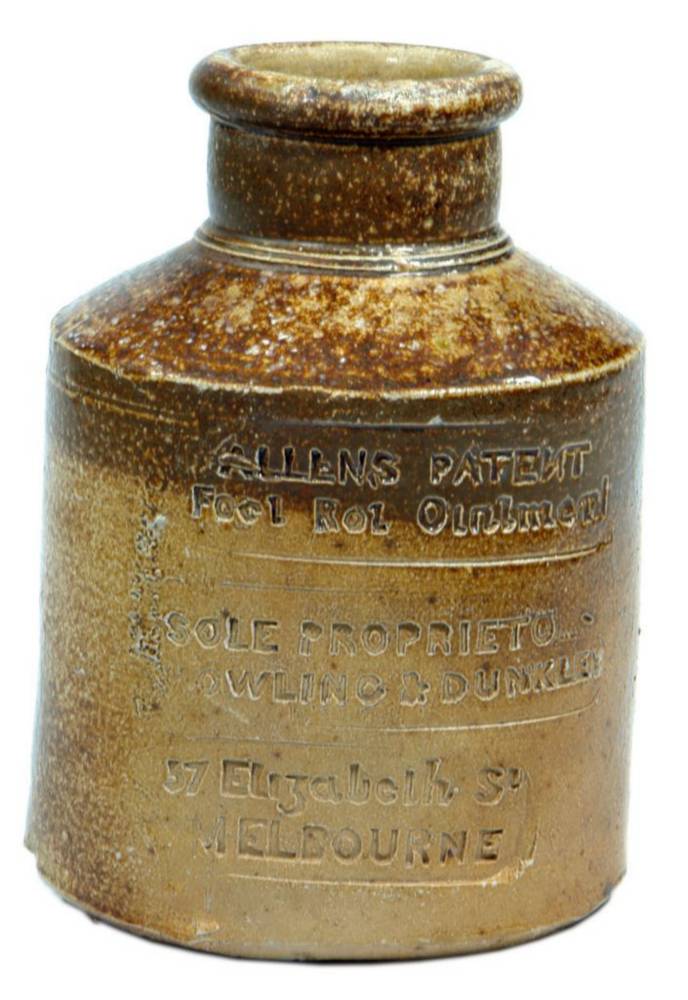 The partnership of George Mowling and William James Dunkley appears to have begun in early 1868 and continued until their business was declared insolvent in April 1871. Prior to this Dunkley had been involved in a boot and shoe business with Henry Dunkley while George Mowling had also been in the boot trade and seemingly had begun dabbling in candle-making.
During 1869 Mowling & Dunkley were involved in the attempted creation of the Melbourne Patent Boot and Shoe Manufacturing Company (Limited), but a brief inspection of records suggests this was not a successful venture.
After the insolvency George Mowling returned to candle and soap making and eventually struck major success in the business bearing his own name and later known as G. Mowling & Son. George Mowling died in 1897.
W. J. Dunkley however struggled to get out of insolvency personally, returned to boot making briefly and then ran a hotel before once more falling into insolvency in 1875.