A Pictorial Collection – Australian Found Antique Bottles
'The Nice Ones' by Russell Dunn, 2004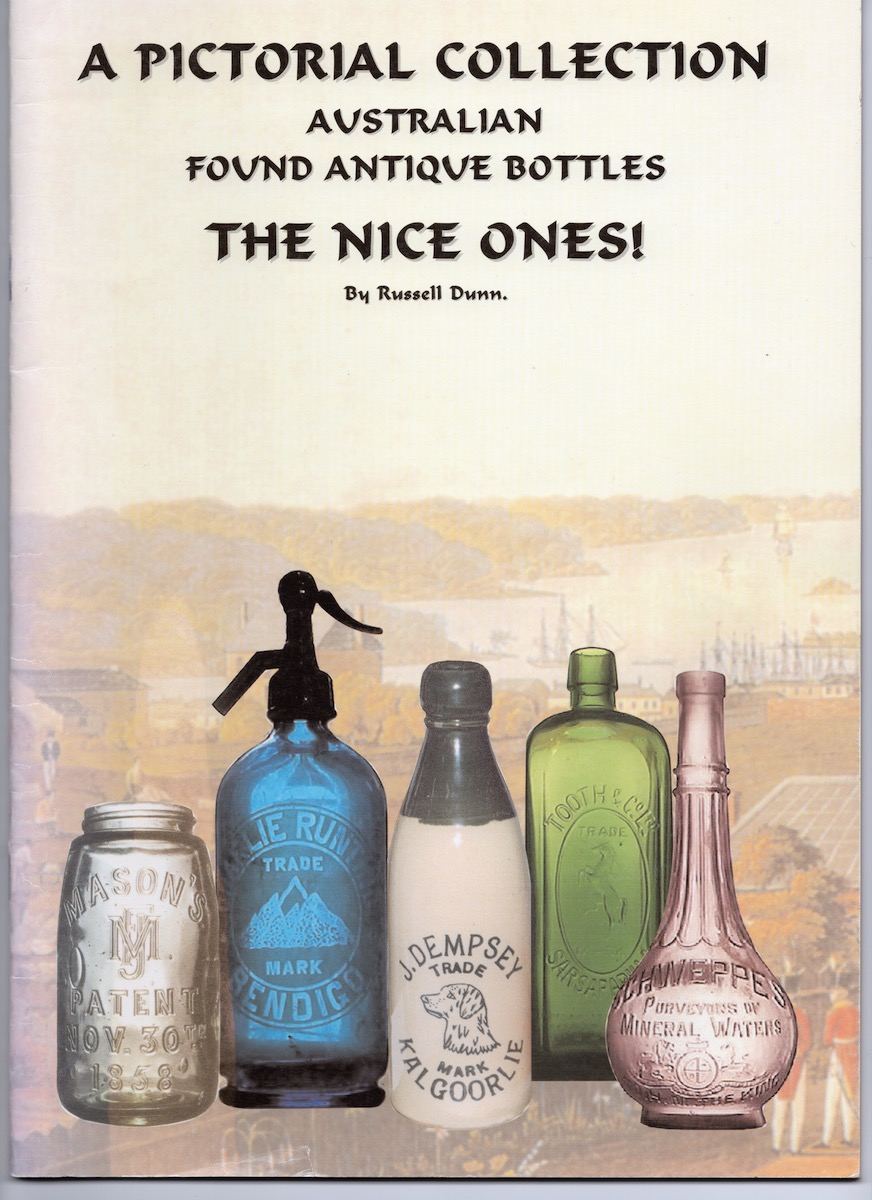 Full colour photographs on every page!
An absolute must have for all Australian bottle collectors.
Order your copy for $15 (which includes postage within Australia) from:
The Australian Bottle & Collectables Review
84 Black Flat Road
Whittlesea
Victoria, 3757
Australia
Limited print run – don't miss out!